GAOERSI INDUSTRY GROUP is geared to combination of production and trade, industry integration business in china, produce and supply multi-kinds of production for different machine devices and electrical equipment, Since 2008, our company have exported various kinds of products to many countries, In order to meet clients' need in the new markets, in recent years, our group update the latest technical device and some related technical people who work the design, the drawing and pay attention to processing technology highly. Precision machining are one of our core in good quality, Skillfully, many masters can operate numerical control machining and CNC lathe, testing device, Carefully, our workers supply qualified testing report for each product before goods leave the warehouse, with new package, in the shipment, we have built good partners who also supply good service in the price and shipment. Now, our products involve five kinds of fields:
Gear Pump and Parts:
thrust plate, roller bearing, ball bearing, Needle bearing, gear housing, shaft end cover, rear end cover, bearing carrier, gear shaft & gear set, seals, gasket, lip seal, (Standard: Parker, Bosch Rexroth, Metaris, GPM, Hercules, Commercial, Permco, Uchida, KYB- Kayaba, CASAPPA, HYDROMAX, komatsu, Nabco, Nabtesco, SHIMADZU, Towty, Ultra).
Piston pump and parts:
Cylinder Block, Piston Shoe, Retainer Plate, Valve Plate, Ball Guide, Main Shaft, Axial Shaft, Drive Shaft, Washer, Snap Ring, Coil Spring, Center Pin, Thrust Plate, Shaft End Cover, Charge Pump, Swash Plate,(Caterpillar, Daewoo, Doosan, Eaton, Hitachi, Hyundai, Kato, Kawasaki, Kayaba, Kobelco, Komatsu, Liebherr, Linder, Rexroth, Sauer, Sumitomo,Uchida, Vickers, Volvo, Yuken).
Heat meter, water meter, gas meter and parts:
Heat meter, Ultrasonic tube, sensor, BTU meters, M-BUS meters, heating system, meter fittings, Copper connector, coupling, Water meter, woltman meter, flange water meter, vane water meter, vertical meter, horizontal water meter, dry water meter, Wet water meter,Gas meter, diaphragm gas meters, domestic gas meter, IC gas meter, aluminum gas meter, industrial gas meters, gas brass valve, Gas valve, ball valves.
UPS battery and Power:
UPS battery, VRLA Battery, Lead acid batteries, Inverter, UPS battery, GEL batteries, AGM Battery, Sealed batteries, Maintenance-free battery, online battery, offline battery, UPS power.
Nut and Bolt
Bolts, hex bolt, high strength bolts, nuts, hexagonal nut, Truck nuts, screw.
Brand: Parker,Metaris,Commercial,Bosch rexroth,Uchida
391-2185-012, 391-2185-013
391-2185-055, 391-2185-056
391-2185-057, 391-2185-063
391-2185-065, 391-2185-068
391-2185-070, 391-2185-068
312-2815-000,312-2827-000
313-2805-000,313-2827-000
316-2905-250,316-2927-750
326-2905-701,326-2927-920
324-2915-230,324-2915-240
312-5013-201,312-5033-202
313-5033-202,313-5029-207
326-5029-204,326-5016-202
324-5033-202,324-5023-401
323-5033-201,323-5133-401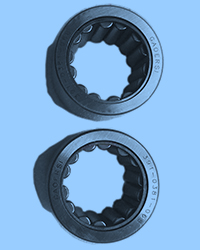 391-0482-206,391-0381-040
391-0381-058,391-0381-059
391-0381-060 391-0381-068
391-0381-077,391-0482-306
391-0482-307,391-0482-308
391-2585-006,391-2585-009
391-2585-011,391-2585-013
391-2884-021,391-2884-050
391-2883-058,391-2883-115
391-2883-119,391-2881-968
314-9325-229,308-9310-416
313-9610-442,316-9610-258
323-9110-573,323-9110-525,
324-9110-552,326-9110-481
322-9110-125322-9120-166
Brand: Parker, Metaris, GPM, Hercules, Commercial, Permco.
Hydraupic Gear Pump: C101/102,G101/102,PGP/M15,PGP/M20,PGP/M21,PGP/M25,PGP/M30,PGP/M31, PGP/M50,PGP/M51,PGP/M75,PGP/M76, PGP/M124,PGP/M315, PGP/M330, PGP/M350,PGP/M365.
Hydraulic Parts: Spool lip seal, Ring seal, Pocket seal, Gasket, Seal retainer, O-ring, Bearing seal, bearing retainer, shaft bearing, Roller bearing,Needle bearing, Ball bearing, bearing spacer, Bearing sleeve,Thrust bearing, Tapered bearing, Passage bearing carrier, shaft seal.
Grease fifting, Thrust plate, Gear set, Shaft set,shaft drive, Spine shaft, keyed shaft, Connecting shaft, Continental shaft, bearing carrier, shaft bushing, Nylon backup seal, Buna seal, side seal, Shaft end cover, Port end cover, Gear housing, Bearing carrier, Piggy back port end cover.
Hydraulic Pump,Piston Pump,Travel Motor
Swing Motor,Cylinder Block, Retainer Plate
Piston Shoe,Valve Plate L/R, Thrust Plate
Ball Guide Drive Shaft F/R,Shaft End Cover
Washer, Swash Plate L/R,Swash Plate Assy
Charge Pump, Axial Shaft,Seperation plate
Friction Plate,Center Ball,Spherical Washer
Saddle Bearing,Spacer,Main Shaft,Press Pin
Snap Ring,Coil Spring,Certer Pin,Coupling
Yoke Piston,Seal Kits,Half Ring,Fluted Disc
Back-up Ring,Location Pin,Yoke Ball L/R
Valve Assy,Counter Piston Assy,Disc Spring
Side Plate, Pilot Valve, Servo Block, Sleeve
Exernal Rotor,Brake Piston,Reverse Piston
Servo Piston, Servo Piston, Control Piston
Drum Seal, Inernal Rotor, Bearing Plate
Hydraulic Pump, Gear Pump, Piston Pump
Hydraulic Brand: Rexroth, Caterpillar, Komatsu,Hitachi, Kayaba,Nachi,Toshiba,JIC,Liebherr,Kobelco, Kato,Kawasaki,Nabtesco,Uchida,Sauer, Eaton, Tokiwa, Hawe, Tadano, Linde, Parker, Vickers, Yuken, Sumitomo, Volvo, DOOSAN, Daewoo, Hyundai, Kubota, XCMG, Liugong, Lonking, Shantui
Engineering Machinery:
Mobile crane, Truck crane,Wheel crane, Crawler crane, Lorry crane, Terrain Crane, Crawler Hydraulic Excavator, Wheel Excavator, Tunnel Excavator, Walking Excavator, Wheel Loader.
Skid-steer Loader, Telescopic Boom Forklift Loader, Backhoe loader, Wheel dozer,Hydraulic Grab, Road Wrecker, Hydraulic Wagon Drill, Rotary Drilling Rig, Wheel Trench Cuter, Bucket Boom Truck.
Concrete Pump Truck, Water Tanker,Dump truck, Concrete Mixing Transport Vehicle, Concrete Shotcrete Truck, Truck Tractor, Cargo Truck, Mixer Truck, Wet Sweeper Truck, Garbage Trucks, Scraper, Roller, Paver.
Hydraulic Pump, Piston Pump, Piston Motor
Hydraulic Valve, Pilot Valve, Brake Valve, Control Valve
Hydraulic Hose, Rubber Tube, Pressure Pipe, Oil Pipe
Fastener, Hexagon nuts, High strength hexagon nuts, Hub nut, Car nut,
Wheel nut, T nut, Hex nut, Truck nut, Hexagon Blots, Hexagon head bolt,
Carriage bolts, U bolts, T bolt, Eye bolt, Stud, hex bolt, Stud bolt,
Hex head bolts, Screw, screws, screw thread, Hex screw, Threaded rod,
Chipboard Screw, Concrete Screw, Drywall Screws, Self-Drilling Screws,
M2.5,M3,M3.5,M4,M4.5,M5,M6,M7,M8,M10,M12,M14,M16,M18,M20,M22,M24,M27
M33,M36,M39,M42,M45,M45,M48,M52, M56,M60,M64,M58,M72,M76,M80, M88,M90
Standard: AS, ASME/ANSI, SATM, BS, CNS, DIN, GB, EN, GOST,
HG, IFI, HB/QJ, ISO, JB, JIS, JG, NF, KS, PEM, QC, DL, TB, SJ, UNI, YJT
UPS Battery, UPS Power, Charger, Lead-acid batteries, Solar battery.
Traction Battery, GEL batteries, AGM Battery, VRLA Battery, Sealed batteries.
Small-sized batteries, starter batteries, Charged Battery,Storage battery, Power batteries.
Car Batteries, Maintenance Free Battery, Truck battery, storage battery, Backup Battery.
Voltage: 2V, 6V, 12V
Capacity:1AH,2AH,3AH,4AH,4.2AH,5AH,6AH,7AH,8AH,9AH,10AH,12AH
14AH,15AH,17AH,18AH,20AH,22AH,24AH,26AH,28AH,30AH,33AH,36AH
38AH,40AH,50AH,55AH,65AH,70AH,80AH,90AH,100AH,110AH,120AH,135AH
150AH,180AH,200AH,250AH,300AH,400AH,500AH,600AH,800AH,1000AH,2000AH
Schneider, APC, Merlin Gerin, Eaton, Yuasa, Panasonic, Santak, Emerson, ABB, Socomec